Turning OFF monitor when not in use is good habit that has many advantages like: prolonged monitor life, saves power, good for environment etc. Many of us tend to ignore this because this require user to press OFF button on the monitor – which is too much of task, isn't it? How about doing same with a keyboard shortcut?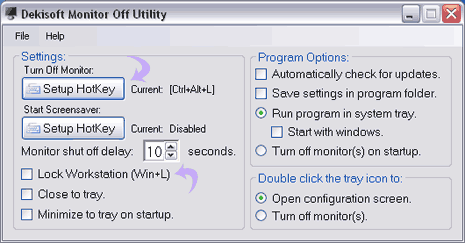 Turn OFF monitor with shortcut key
1. Download Monitor Off Utility on the computer.
2. Unzip & double click icon to launch application (no install).
3. Click "Setup Hotkey" button under "Turn OFF monitor".
4. Select any keyboard shortcut key like: Ctrl + Alt + L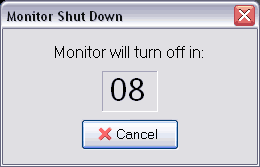 Related – Automatic computer turn OFF at specific time with auto shutdown
While working press selected shortcut key and your monitor will go off after displaying above timer screen. You can check "Lock Workstation" option to Lock computer along with monitor OFF using same shortcut key. One handy and simple utility to turn OFF monitor when not required. Now there should be NO excuse of monitor up and running when not required, what say?