Youtube(.com) is amazing source to watch videos of virtually any type and category. Besides actual videos, you can also view caption text (video subtitles) while watching newer Youtube videos. While few users like this feature, other may find it irritating in normal flow of Youtube videos watching. You can easily disable them and enjoy videos.
Disable video captions on Youtube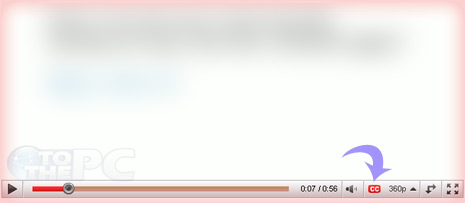 Shortcut – Just press C key to turn ON / OFF captions.
Button – Alternatively, you can click CC button on Youtube video player. This button will only be click-able if there are captions/subtitles for the video being watched.