Google's background image experiment annoyed many users. As a result many wanted to use Bing as default search engine for web searching. If you use Opera web browser for surfing the internet, then you can easily setup and use Bing as default search engine. Newer Opera browser has Bing as prominent option for selecting default search engine.
Set Bing as default for web search in Opera
1. Make sure you download and install latest Opera browser (Opera 10.60 beta 1 or above from opera.com/next).
2. Click down arrow next to search box and select 'Bing' from the drop down menu.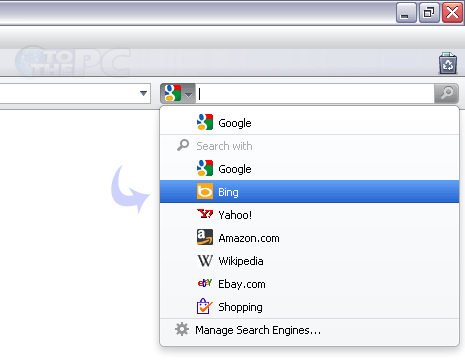 3. After selection, Bing search will be default search engine for Opera browser.
If you are using older version of Opera browser, Bing option will be missing. In that case, goto Tools > Preferences and then click "Search" tab on Preferences window. Click "Add" button to manually add Bing search to Opera.