OEM stands for Original Equipment Manufacturer – if you bought a DELL computer, your OEM is DELL. VistaOEM is small utility that allows you to view and edit OEM information on Windows Vista computer. OEM Information is displayed in the Control Panel in the System-Information window. You can edit different aspects of OEM information including:
OEM information for My Computer.
Hardware Upgrade OEM settings.
Edit OEM Logo in Welcome center.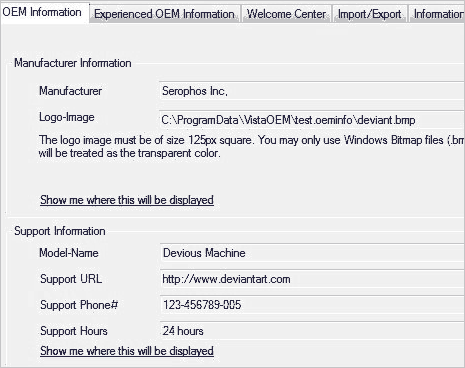 You can also import and export settings to a single file for easy sharing of your custom OEM themes. It works on all Windows Vista computer (both 32bit and 64bit). Download VistaOEM for free to edit OEM information on Vista computer – useful for those wanting to add personal touch to information being displayed.