Want to see list of formats supported by clipboard on your computer? Free portable tool "CFList" make this all easy. It shows list of formats currently available on the Windows clipboard on the left side. You can click on either format to see more details on right side like: name, type and integer value.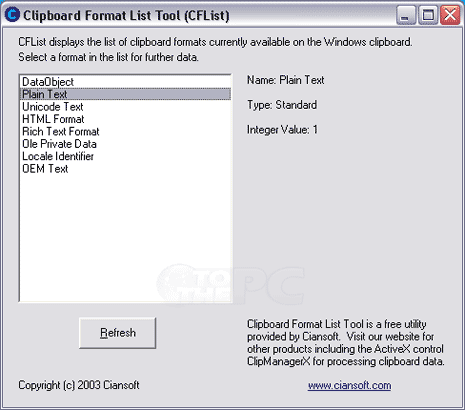 List of Clipboard formats in Windows
1. Download CFList utility & unzip it.
2. Double click CFList icon to launch it, no install required.
3. View current supported clipboard formats.
You can click Refresh button to update the clipboard formats list. One small and portable tool to see clipboard formats with ease.