OutlookAttachView is a handy utility that scans and display list of attachments in Outlook on your computer. From one interface you can view all attachments and further copy – save selected attachments. You can also delete specific attachments like large attachments taking lot of disk space.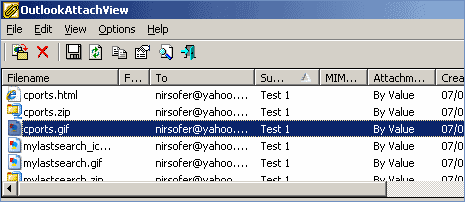 Related – Send large email attachments from Outlook via Acrobat
You can also save list of Outlook attachments for easy future reference as a xml, html, text or csv file. The viewer window neatly show related email ID, date of creation, file size for every Outlook attachment.
Download Outlook attach view [link] to manage Outlook attachments, the easy way. This utility does not require installation and is self executing. It works fine on Windows 2000, XP, Vista with any version of Outlook application.