Want to know current time at any place in the world? You can use Google as World clock for quick time check, however if you want more information related to time and place in focus – head over to World Time Engine.

Just enter the name of your town, city or country and you will get loads of information related to time. You will see live clock showing current time at the place being searched for. It will also show map indicating that location.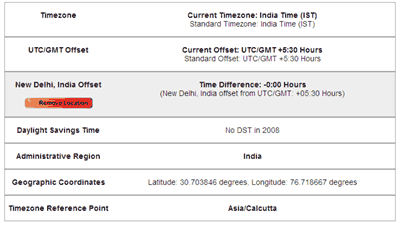 Besides, it also provides timezone information, UTC/GMT offset, Daylight Savings Time, Administrative Region, Geographic Coordinates and Timezone Reference Point.
You can also check time by dailing a special number (paid service). Keep updated with World Time Engine.