For starters: WOT (web of trust) is a security plugin for web browser to remain safe from online scams, identity theft, spyware, spam, viruses and unreliable shopping sites. It displays rating for weblinks and warn you of website that may harm the computer user.
This useful plugin is now available for Google Chrome browser users. After you install latest version of Google Chrome browser, download WOT plugin for Chrome. WOT icon is shown at bottom left part of the Google Chrome window.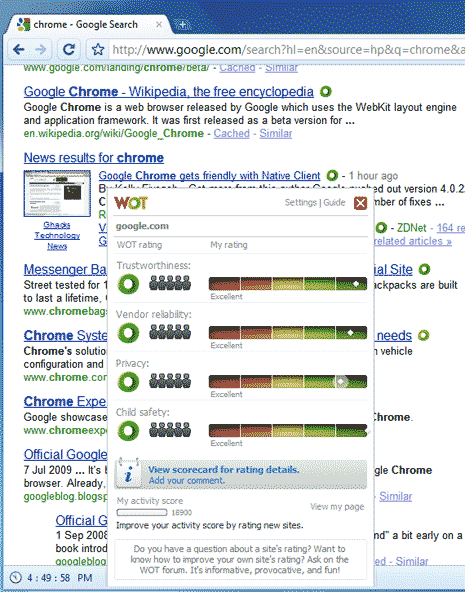 As seen in above screenshot, security rating is shown in pop-up window on mouse hover of icon next to displayed links. WOT for sure on easy way to secure browsing in Google Chrome. Checkout other plugins for Google Chrome like: hotmail notification, mouse gesture and pagerank check.