If you are comfortable with commands, then Command Prompt is a powerful and easy way to do things. QuickCMD utility adds Command Prompt to Windows right click menu. You can start or invoke Windows command processor for any selected folder, logical drive, network folder or their subfolders on the computer.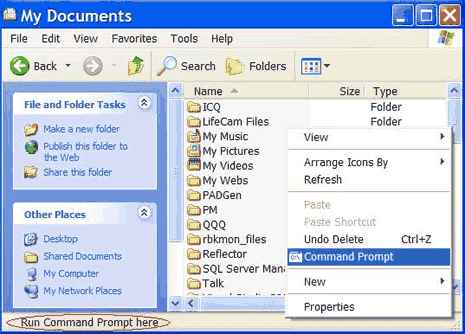 Also See – Add 'Copy File Name' to Windows right click context menu
As seen in above screenshot, browse to any folder or drive and you can easily start the command prompt. For sure one handy utility, if you like to perform basic operation in the command prompt interface as against GUI mouse clicking. Download QuickCMD [supports Windows XP, Vista].