Just like any other browser, Google Chrome records your personal browsing data. It stores saved passwords for quick auto login into various web services. Besides Chrome cache details, it also has details of visited websites and other accessed online content. You can easily protect this and keep everything private by password protecting Google Chrome browser. "Simple Startup Password" Chrome extension adds functionality to enter password to login and use Chrome browser.
'Simple Startup Password' to secure Chrome login
1. Launch Chrome browser and open Simple Startup Password extension webpage.
2. Click install button for installing this Chrome extension.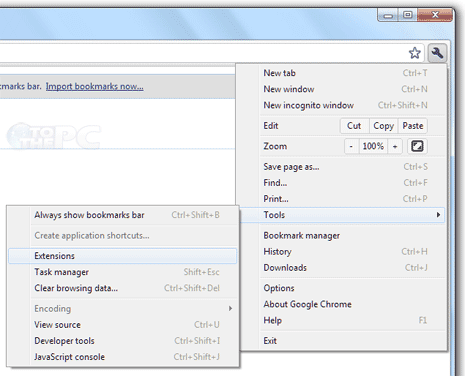 3. After install, click wrench icon at top right and goto Tools > Extensions.
4. Click Options button for 'Simple Startup Password' listing.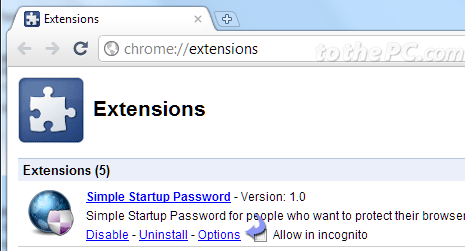 5. Then enter password for logging into and using Chrome browser.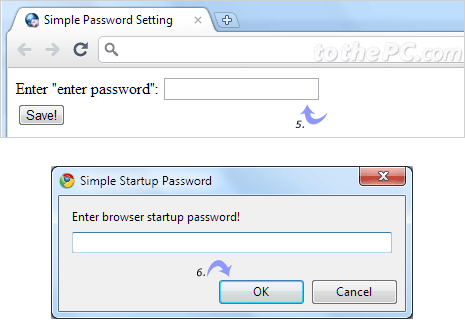 6. Close Chrome browser and launch it again. You will get prompt to enter login password.
If wrong or no password is entered, Google Chrome browser will not open. For sure one quick and easy way to secure usage of Google Chrome browser on Windows computer.