ImageShack.us is very popular free image and video hosting website. We have already seen Official ImageShack uploader utility for Windows users which allow easy bulk upload of photos and videos with simple drag N drop interface. Now similar ImageShack uploader is available for Linux and Mac users to upload loads of photos from desktop to their ImageShack accounts.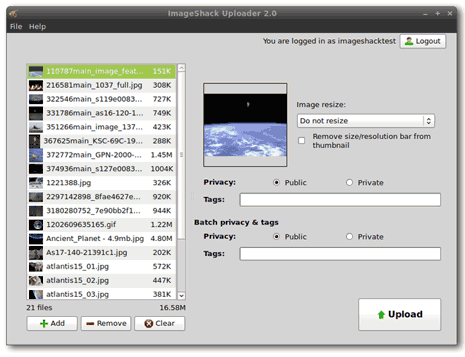 Features of ImageShack uploader for Mac & Linux
1. Sharing on Twitter via yfrog (Imageshacks Twitter upload service)
2. Add tags to photos before the upload.
3. Privacy feature allows you to mark images private or public.
4. Preview images in the application window before the upload.
5. Resize images to specific size or resolution before the upload.
6. Supports drag N drop to select files for the upload.
7. It allows group link creation.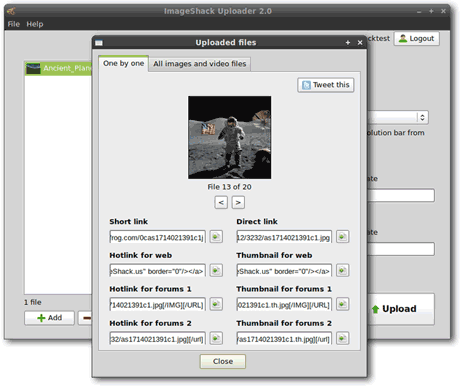 Download ImageShack uploader for Windows, Mac or Linux for quick bulk upload of images and videos to your Imageshack account. It is also available in different languages including: Dutch, English, French, German, Greek, Portuguese, Russian, and Spanish.