Newer Safari browser version provide one more option for searching the web in the form of Bing Search. Now you can choose between Google, Yahoo, Bing search and use either as default search engine in Safari browser. You can toggle and switch between either search provider and use it as default, as per requirement.
Quickly change default Search engine

1. Click on down arrow key icon on the search bar.
2. Then select either of Bing, Yahoo or Google to set as default search provider.
Change default Search from preferences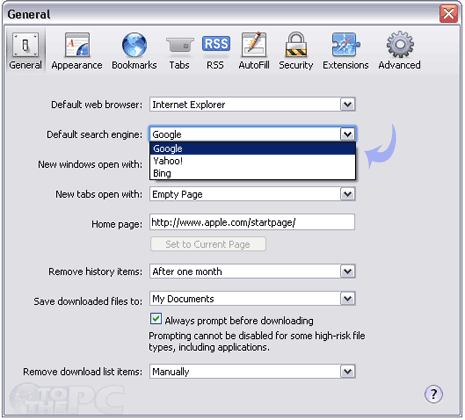 1. Goto Edit > Preferences or Safari > Preferences.
2. Under "General" tab, select default search engine from drop down box next to "default search engine" option.
Easily change and use search engine as per your liking as you surf internet in Safari browser.