Twitter recently launched real time search for all Twitter users. It helps you search information on hot keywords in real time. There is buzz of it being Google search killer. Both Twitter and Google search produce lot of unique results, when it comes to quality and use-ability of search results – Google is way ahead when compared to Twitter.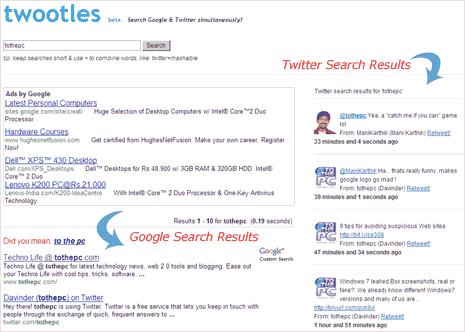 Related – 10 Twitter directory for friends, apps & inspiration
Twitter has too much garbage when it comes to search as a result of spam Twitter users. Incase you like searching both Twitter and Google, then head over to Twootles. It allows you to search Twitter and Google simultaneously and see results on the same page. Test drive for keywords of your interest!