Digg has been very popular social bookmarking website which has been relaunched with new interface and features. Newer Digg is more simpler and provide better connectivity with other social networking websites. If you are an old Digg user and now wants to actively use Digg with same account but with different username – then following is procedure to get going.
Check if username is available or not
1. Goto Digg.com and click Join Digg button at the top.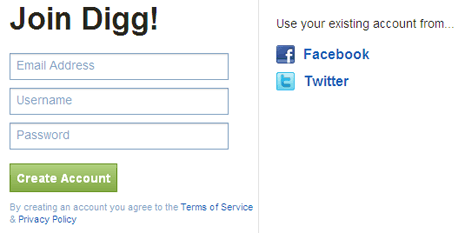 2. Then enter desired username to check if it is available and not taken by any other user.
If you are sure that specific username is not taken, you can directly move to next step.
Contact Digg for username change
1. Open digg.com/contact webpage.
2. Enter your current username and email ID.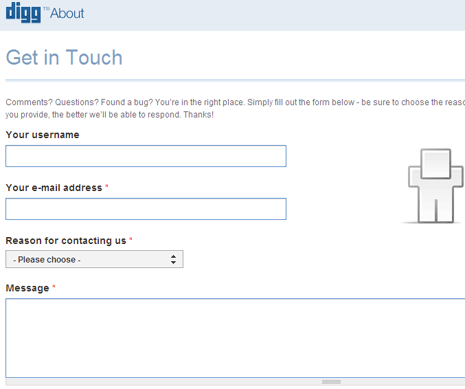 3. Explain about your desire to change username and mention the username you want in the message field at the bottom.
Send the message to Digg team, they should able to help you to switch to new digg username URL for your exisiting profile. As such, there is always a quicker and easier way to create new Digg account with desired username!