New versions of Digg is more social with better connectivity to other social websites. You can auto publish your blog content on Digg profile and promote Digg profile on your blog using 'Follow Me on Digg' buttons. Other Digg users can follow your Digg profile (just like Twitter) and get instant notification for new activity on your Digg profile.
'Follow Me on Digg' buttons for blogs & websites
1. Goto Digg.com and login into your Digg account.
2. Then open Digg downloads webpage.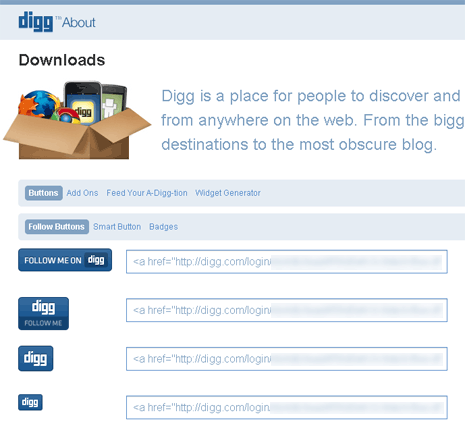 3. Copy code for either of follow me button and paste in your blog / website template.
You can click 'smart buttons' option for traditional 'Digg' buttons that shown number of diggs count on each article.