Avatar image on Twitter, Facebook and other social website is a unique identifier for an online user. In old days 'Seal' was used on coat, arms, crest for that unique identity. You can create cool looking custom seal button images online at "Says-it" official seal maker tool and flaunt them in offline or online world.
Make royal Seal button online
1. Open Official Seal maker online tool at says-it.com/seal/ website [ site is not working as of now]. Click to select any type of Seal design.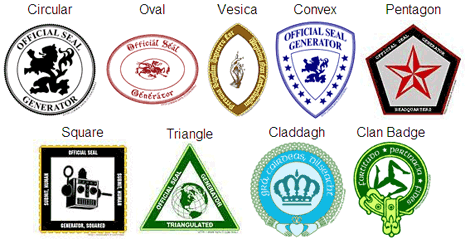 2. Enter text to appear at Top & Bottom of the seal. Configure different colors, fonts and styles.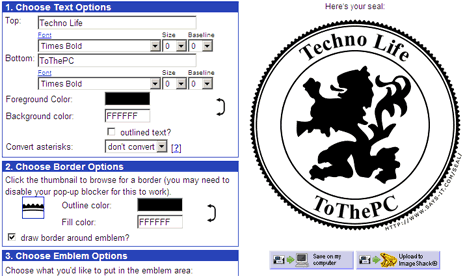 3. Click GO button under generate to download your cool looking custom seal photo.