Do you want to create a sound bite with custom beats? No need to learn musical instruments, you can play around online and create interesting musical compositions online using Aviary music editor. You can use different types of piano, guitars and drum beats and mix them as per requirement with simple mouse clicks.
Use Aviary online music creator
1. Open Aviary music creator website and click Launch button.
2. Select the instrument type to start your musical composition & click Open button.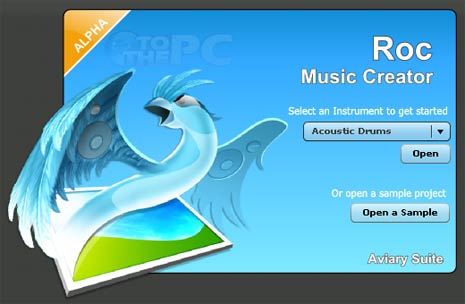 3. In different vertical columns, click either of round icon to highlight. Each highlighted round icon indicate playback of corresponding sound.
4. You can activate different column icons to create own custom sound. Incase you need little base sound to get started, click "randomize all beats" for random sound loop which you can customize further.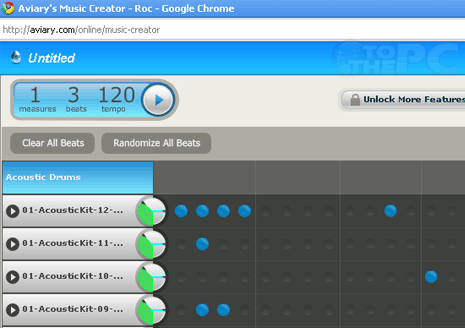 5. Click Play button at the top to playback your sound loop. After playing around, you can save the final musical creation using "Save As" button at top right.
For sure one quick and easy way to create musical sound loops in few simple clicks. If you do not like creating sounds, you can always download free sound loops for usage in your projects.