We have already discused about JQS.exe process. It stands for Java Quick Start, which catches Java runtime files to faciliate quick loading of Java applets and apps on the computer. Being a memory hogger and used rarely by average computer user, you can disable this process and free up some PC memory.
Steps to disable JQS.exe
1. Goto Start > Settings > Control Panel.
2. Double click Java icon in the Control Panel.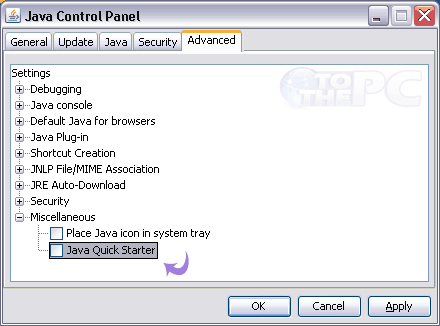 3. Click Advanced tab in Java Control Panel window.
4. Click + sign next to Miscellaneous.
5. Uncheck "Java Quick Starter", click Apply.