Want to stay updated with current time and date while browsing internet in Google Chrome browser? Date Today Chrome extension display date and time information in cool looks and format. It shows time in the form on small analog clock on the top menu bar. You can click the clock icon to see time in digital format and current date.
Show date & time in Google Chrome

1. Launch Chrome browser & open Date Today extension webpage.
2. Click install button, after installation you will see analog clock icon.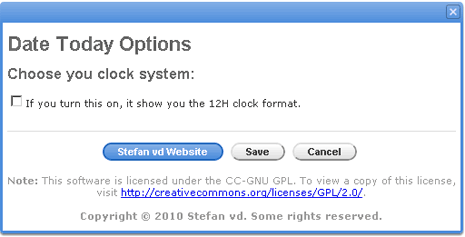 You can also customize and switch to 12 hours format. Just goto Tools > Extensions and then click 'Options' button next to 'Date Today' Chrome extension. Click to check the option and then click save button.