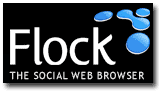 After three beta cycles, final version of Flock 2.0 is out and ready for free download. Flock 2.0 is built on the latest Firefox 3 technology from Mozilla, it will be snappy, safe and easy to use.
MySpace has been added to the suite of 23 popular services integrated within Flock. Now you can insert photos and videos in MySpace comment fields by simply drag and drop it into the Flock People sidebar.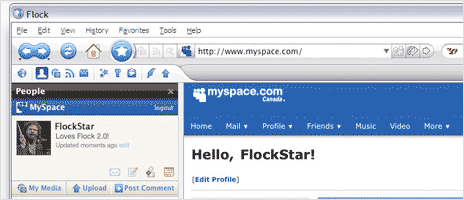 Just like prepped up new version of Opera browser, Flock 2.0 allows easy subscription of RSS feed of any website accessed in the browser. You can customize look of Flock with cool themes available at extensions.flock.com
Download Flock 2.0Â and test drive it – a different way to surf the web, incase IE and Firefox is becoming too boring!