Java software is required to run Java based application program software on the computer. It is important to have updated and latest version of Java installed on the computer. We have already seen JavaRa utility to remove older versions of Java. After that, you can download the latest version of Java from official website.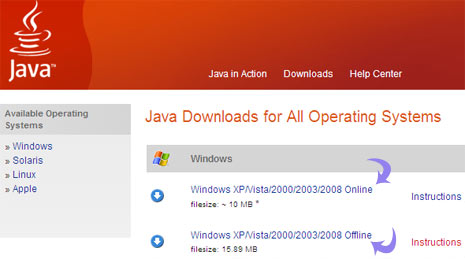 Download Java, online or offline setup
Click here to download latest version of Java. For Windows users, you can either use online or offline setup option. Online version will require live internet while installing Java. While offline version can be downloaded and installed on any computer without need of live internet. Click on either download link and then double click on downloaded file to start the installation. You can click instructions link for more detailed installation steps.
Alternatively, you can download offline Java installer setup file from FileHippo website. Click on download latest version link at top right part of the website.