Bing decision search comes with lot of features we have already seen and discussed. It comes loaded with glitzy wallpaper everyday. Wallpapers are so good that you might have been tempted to download them to grace your desktop screen. To get started with download process, you need to open Bing search for United States (English).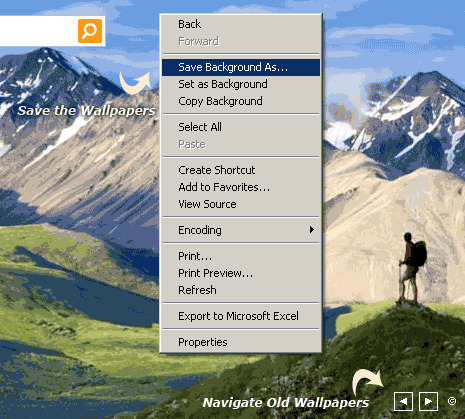 Open Bing.com and click on country name at top right part of the screen. In the country listing, click United States (English) – it is second last in the list. Now hover your mouse on bottom right part of the wallpaper (near copyright icon). You will see two arrows, click on them to navigate wallpapers from previous dates. [Thanks Steve]
In Internet Explorer to copy wallpaper, just right on the image and click save background as. Firefox users can goto Tools > Page Info > Media and then save the wallpaper image from the list of images. Now you can copy any Bing wallpaper image and flaunt on the desktop. Alternatively, checkout un-official Bing Search wallpapers [tothepc exclusive]!