Sudoku puzzle game has been around for long time for quality mind-testing and timepass as you fill in correct numbers. Now you can download Sudoku game in portable format to carry and play from any device like USB, CD, iPod, portable hard drive etc. This addictive puzzle game was created in France over 100 years ago and features a 9×9 grid containing 9 3×3 grids.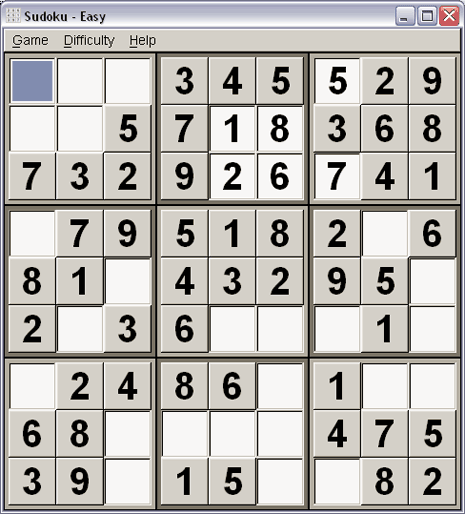 Within this you arrange the numbers 1 through 9. But, each number can only appear once in each of the 9 3×3 grids. And it can only appear once in each row and on each column. Features of portable Sudoku game includes:
– It has 4 difficultly levels: easy, medium, hard, impossible.
– Automatic saving of your game on exit.
– "Check Game" feature to check your current work.
– "Solve Game" feature to see the solution to the current puzzle.
– Resizable interface, so you can make the numbers as large as you like.
Download portable Sudoku and get into addictive game playing with numbers. If you like graphics laden playful stuff, how about downloading mega mario game?