If you happen to use Windows Mobile phone like HTC Pure, HTC Imagio, Samsung Intrepid – then here are lots of goodies to spice up your mobile experience. Microsoft Windows Phone website offer loads of download-able goodies including ringtones, wallpapers and colorful themes for your mobile device.
Download Windows Phone Wallpapers

Give a new look to your Windows phone with fresh daily wallpaper. There are number of wallpapers of different types like: animals, abstract, flowers, games, water, sky, space and much more to chose from. Download Wallpapers
Download Windows Phone Ringtones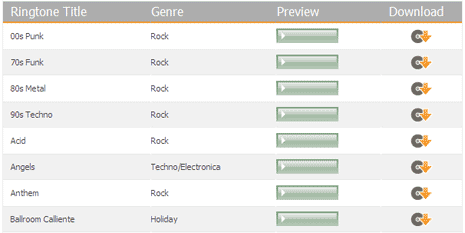 Hear jazzy sound as and when you receive call on Windows mobile phone. You can preview and then download ringtone of your choice among: jazz, instrumental, blues, gaitaro and much more. Download Ringtones
Download Windows Phone Themes
Besides ringtones and wallpapers, you can change the overall looks of every elements using a different theme. Abstract, sky, nature, mountains, flowers themes – its all there for download and use on your Windows mobile phone. Download Themes
Note: To download above goodies for free you need to register or sign-in using your MSN Hotmail, MSN Messenger or Windows Live ID.