Meebo is leading web based multi messenger service. It now has notifier application that can installed on Windows based computer for instant desktop notification. You can login into your IM account at any service like: AIM, Yahoo, Google Talk etc and receive notification pop up for any activity for logged in IM account.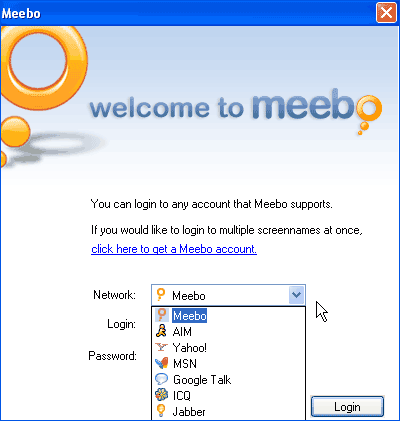 Related – Receive Orkut scrap notification on desktop
You can click through notification window to open meebo window in web browser and get along with IM conversation. As pointed by TechCrunch, now you can also receive Email notification for your IM account using Meebo notifier desktop application. Many of us use same account for IM and Email needs. Just enable Email notification under Mail tab in Meebo Notifier app.
You will receive desktop notification pop-up window for any new email and a click on notification window will open respective Email service window (like Gmail, Yahoo Mail and NOT Meebo page) for quick access to new emails. Interested and excited? Grab Meebo Desktop Notifier for Windows.