Looking for easy way to find price and basic information about a product like mobile phone, LCD etc? Google can help big time providing all the information in least amount of time. With all new Google Product search option under 'shopping' tab within Google Search. Here is quick method to use this feature to find comparative product price details, price and place to buy.
Find & compare product details online at Google
1. Open Google India www.google.co.in website or your default local Google Search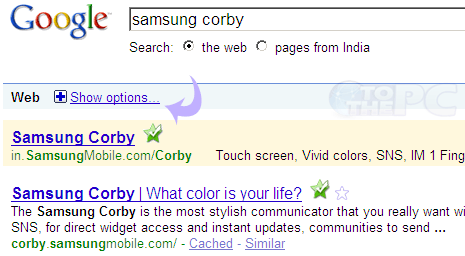 2. Type any keyword for product search like Samsung Corby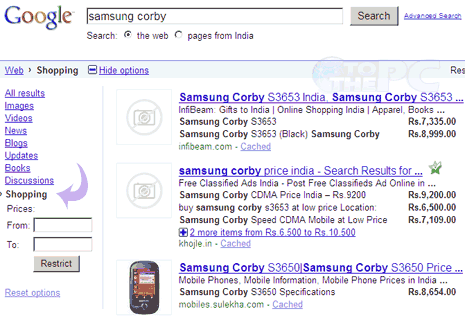 3. Then click "Show Options" button and click "Shopping" link at the bottom under 'all results' column.
It will display results along with comparative prices from various websites. You can search for specific product within particular price range using options at bottom left. This can help you make informed decision of where to buy product of your interest. For sure handy addition to Google's usefulness, what say? [via Google India] Users from other countries can also use shopping option on their local Google search.