Are you looking for no-frills, easy to use PDF file opening software? PDF-xchnage viewer makes opening of PDF files a breeze. You can open any PDF file format from Version 1.0 all the way to the latest 1.7 using this software. It is free and is available in portable format. Hence you can carry this PDF file viewing software anywhere in your USB pen drive.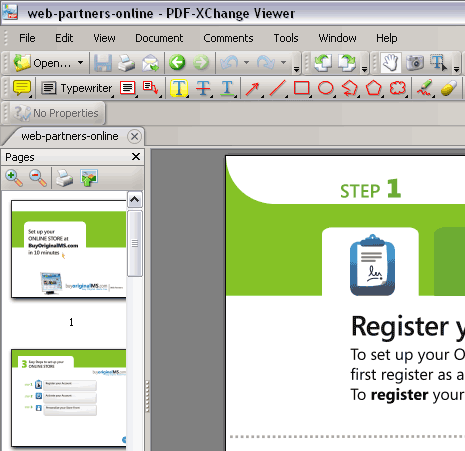 Also See: View & edit PDF files at PDFVue – PDF files crashes browser
It opens PDF files very quickly, even large PDF files dont take much time to open. It shows thumbnail of pages on the left sidebar and full preview on right sidebar. Besides opening PDF files, it has number of other features like:
– Add Comments and Annotations to any PDF file.
– Mark-up pages with text and objects.
– Type directly on any PDF page in Typewriter mode.
– Export PDF pages or entire files to Image formats BMP, JPEG, TIFF, PNG.
– Extract text from a specific PDF page or entire file.
– Add & apply Custom Stamps from any Image or PDF File.
Download portable PDF-xchnage viewer [weblink] software to open PDF files on the fly. It is also available in installer version. It is quick, handy and portable way of dealing with PDF files – like it?