Ideally, live internet connection is required to update Windows operating system directly from Microsoft website. In multi PC environment, connecting each computer to internet may not be feasible (but installing updates on each computer is essential). Hence, need to update Windows PC without internet connection arises. You can do this using following tools.
Use WSUS Offline Update portable tool
To get started, download WSUS Offline Update tool from download.wsusoffline.net website. Unzip and double click 'Update Generator' option to launch the program. It display options to install updates for Windows XP, 2003, Vista and 7 operating system. Select the language type for specific operating system. You can also download updates for Microsoft Office software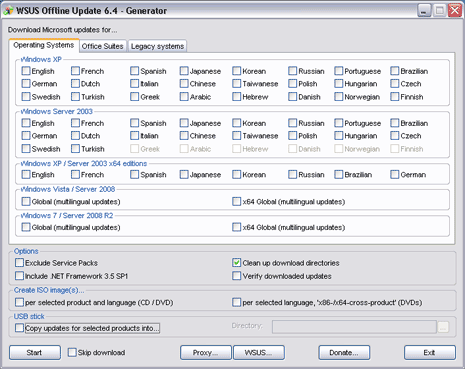 At the bottom, also select the output method among getting an ISO file which can burned on DVD media or USB stick method of copying update file to specific directory on the computer. After updates are downloaded, transfer them to PC with no internet connection and install them.
Use Auto Patcher tool
If you are using old Windows operating system, then you can use Auto Patcher [from autopatcher.com/downloads/ website] to update Windows without need for live internet connection. This tool does not download service pack releases, it can only download Windows updates for Windows 2000, XP and Vista.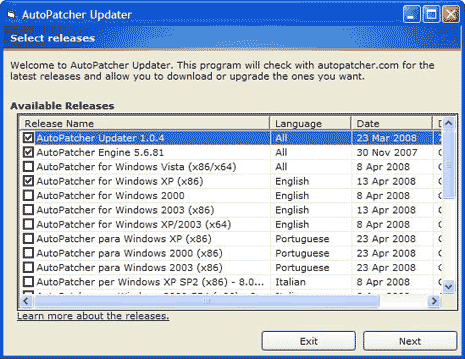 Once you launch the program, select the updates that you want to download. Burn downloaded updates on DVD media and use that to install updates on computer that has no live internet connection.
As such, the best method to update Windows is by using default online Windows updates. However, you may use above tools to download offline updates and install Windows updates on PCs with no live internet connection [use discretion!]