Windows Live Hotmail will be packed with lot of new features in coming days. Keyboard shortcuts should be live with a twist. You can use Hotmail specific keyboard shortcuts or use Gmail / Yahoo specific shortcut keys to navigate emails within Windows Live Hotmail account.
Turn ON keyboard shortcuts in Hotmail
1. Login to Hotmail account & click on Options > More Options
2. Under Customize your mail, click "Change keyboard shortcuts"
3. Then select either of modes:
– Turn off keyboard shortcuts
– Hotmail and Outlook Web Access (OWA)
– Yahoo Mail 
– Gmail
4. Click on Save button.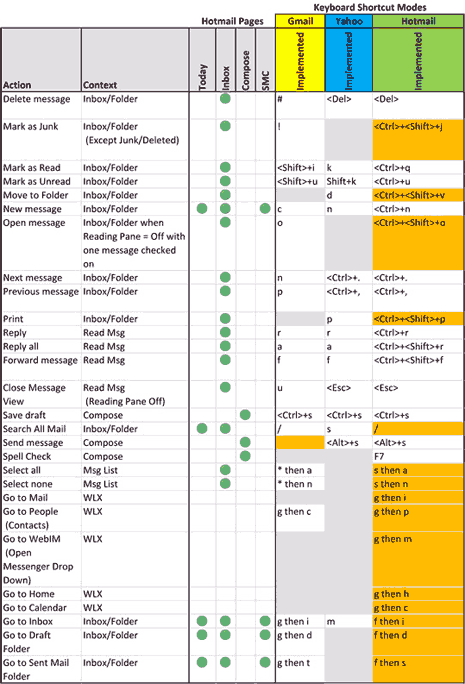 Above is a  screenshot [via Windows LiveHelp] showing Hotmail keyboard shortcuts and Gmail / Yahoo shortcut modes. This for sure is useful feature for Gmail / Yahoo addicts trying to use keyboard shortcuts in Windows Live Hotmail account. Note: You may not see Keyboard option yet, it should be live soon!