Windows, Life without walls – I'm a PC campaign has been going around for a while now. We have already seen few free goodies from Microsoft a part of this campaign.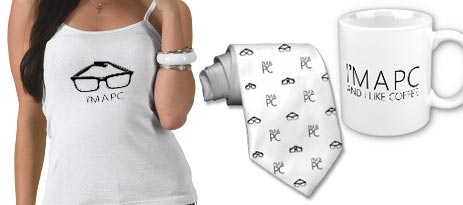 Microsoft has partnered with Zazzle to roll out more cool usable goodies from 'I'm a PC' campaign. This includes: bags, tees, caps, lock, coffee mug and lots more. Each goodie has a price tag – if you are too big fan of Microsoft (and I'm PC) then grab stuff you like at Zazzle's I'm a PC Store.
While above is all stuff for a price, you can grab some free stuff to dress up your computer from 'I'm a PC' hoopla. There is walls vs Windows wallpaper and also cool free Windows Live Messenger Theme pack – enjoy!