In.com is trying really hard to get attention and visitors on the website. In one single week it broke into top position and is now NO2 website in India. It integrated all its portals on in.com like buzz18.com became buzz18.in.com – ibnlive.com became ibnlive.in.com – and so on.
They even offered web's shortest email ID @ in.com – which does not seem to have too many signups. Here comes big bump in email access with integration of popular email services to homepage of in dot com. You can access Yahoo, Gmail, Live and Rediff email account from in.com homepage.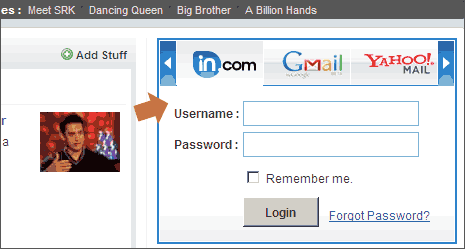 It allows you to see messages in the inbox, you can click through any message to open inbox in new window. This should find many takers unlike in.com's original inbox. Other important thing is 'downloads' section. For an internet newbie 'downloads' section can be good place to check latest celebrity photos, ringtones, games and software. Checkout in.com – you might just want to check inn!