Do you want to make new photos look old and vintage? There are number of tools to easily add old look to lastest and new photos. You can remove color from photos to render old vintage look. You can also give old look to photos retaining color using either of following procedure. You can use free online tools or Photoshop procedure to give old look to images in few simple steps.
'Your Old Pic' online tool
1. Open Your Old Pic webpage to use photo ageing tool.
2. Click Choose File button to select photo.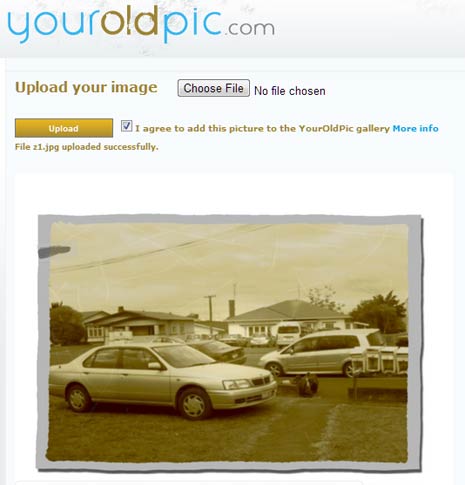 3. Then click Upload button to age selected photo.
4. Then photo with old effect should be visible at the bottom. You can copy and save it on your computer. Also, share the old effect image with friends on different social networking websites.
Add Age effect to face photos
If you are only looking to add age effect to face photos, then you can use age effect online tool 'In 20 years'.
Use Photoshop to add Old effect to photos
1. Open image in Adobe Photoshop program.
2. Goto Filter > Blur > Gaussian Blur to blur extreme details in the photo. You may select 1.2 as radius value for Gaussian Blur.
3. Then goto Filter > Noise > Add Noise. You may select 8 value for noise level.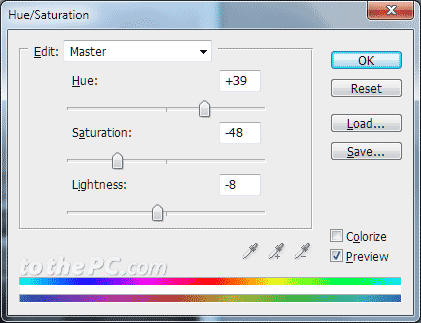 4. Now goto Image > Adjustments > Hue / Saturation. Move slider to change levels for old photo look.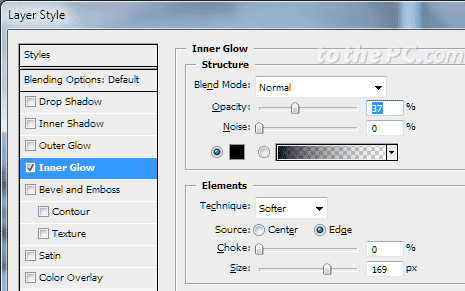 5. Then right click on image layer at bottom right and click 'Blending Options'. Click 'Inner Glow' option on left side to add blacken effect at borders of the image.

Final result should make selected image look old and dirty. You can customize above steps further or add more to give more older look to images as per requirement.