If you love reading NewYork Times articles and news reports – then Times Reader is for you. You can access content of NewYork Times website on Adobe Air based desktop application. So, why switch from web based NewYork Times to reader based NewYork Times?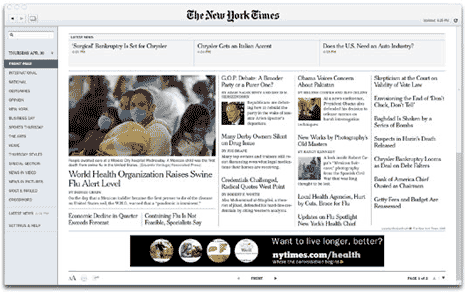 Well, interface of Times Reader is damn neat and you can access contents with ease. Quick search box allows you to search archive page for smooth news reading. However, all is NOT free in this Times Reader application. Unlike NewYork Times website where you can browse all content for free, same is not true for reader based browsing.
You can access selected content for free but for full access get subscription of over $3.45/week – yeah, thats per week and big turn OFF. If you are addicted to New York times stuff and don't mind paying – grab Times Reader app.