We have seen number of online image editing & enhancement tools which make photos more beautiful and attractive like smoothing of skin. Natural shots tend to have blemishes, spots, acne marks on close-up face photos. "Pink Mirror" is a cool online tool to remove such marks and produce better looking version of uploaded photo.
Clean & enhance images with Pink Mirror
1. Goto Pink Mirror website to access this online tool.
2. Click Browse to select your face image & then click "Add Photo".
3. Enter your Email ID & click "Pink Mirror" button.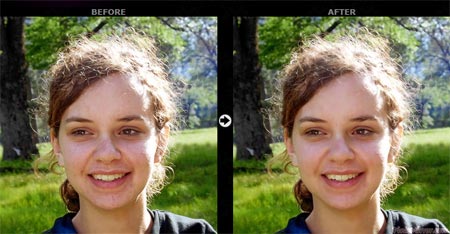 You will receive a better version of the uploaded image at your email ID. Scroll down the Pink Mirror webpage to see what type of photo you can upload for best results. Do not upload group photos or images showing you in different direction. Have some fun cleaning up marks on your photos, like it?