Are you looking for an easy method to resize images quickly? How about right clicking on the image to get this job done? Image Resizer Powertoy adds 'resize image' option to the right click menu. Just right click on any image and then click on 'Resize pictures' option.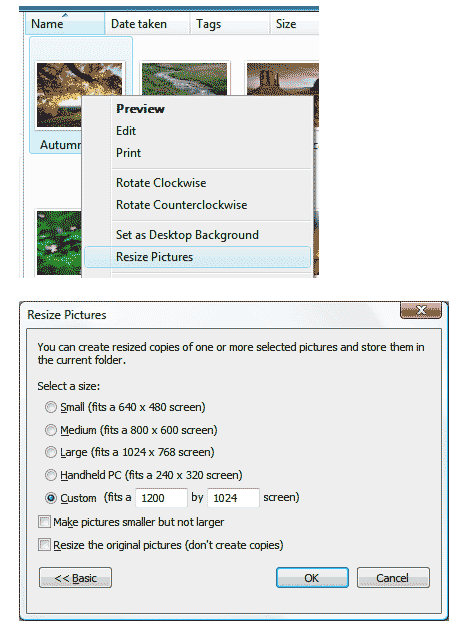 Related – 5+ Tips & Resource to Resize Images
You will see a pop up window with listing of different image sizes. Select the required size of resultant image and click on OK. Besides standard image, sizes, you can also specify custom image size dimensions by clicking on 'advanced' button.
It also provide option to either create new resized copy of image or replace the original image. Image Resizer powertoy clone is very handy add-on if you often resize images on your Windows XP or Vista computer. It also works on 64-bit edition operating system.