Yahoo Mail recently celebrated its birthday by unveiling all new look and loads of new features. Most notable feature was introduction of disposable temporary Yahoo email IDs and other features include: https security, email forwarding, 1GB storage space. Besides the feature surprise, Yahoo also introduced all new look version of inbox layout. New layout is definitely neat but few users may still prefer using old version for its ease and minimal design.
Go back to old version Yahoo Mail inbox layout
Some sanity did prevail as Yahoo still offer option to use older basic version of inbox layout. Any user not satisfied will new Yahoo Mail look can switch back and restore old inbox layout. For how long old layout will be available, that is mystery for sure.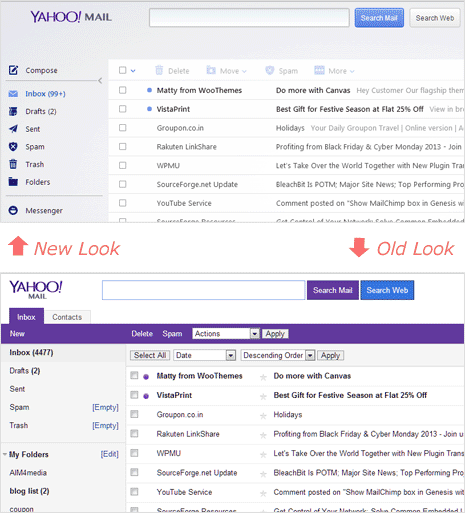 1. For switching to old Yahoo Mail layout, login into Yahoo Mail account at yahoomail.com website. Once logged in, hover over Gear icon at upper right and then click Mail Options in the menu. This will open Yahoo Mail Settings in a pop-up box.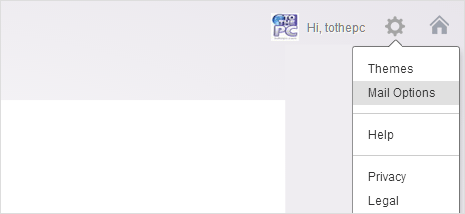 2. Click on Viewing Mail option on the left side and look for Mail Version section. As of now, Full Featured option is selected. Click to select Basic option and then click Save button.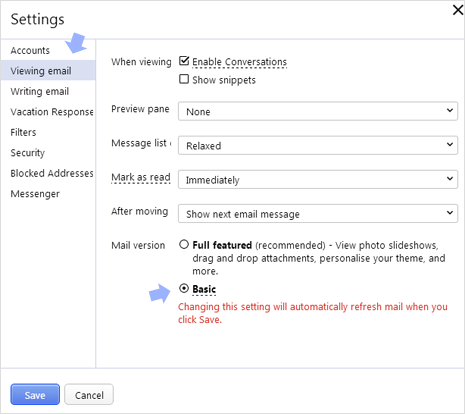 3. Yahoo Mail inbox will refresh automatically and will now display in old layout version format. If you want to go back to new version, you can click 'Switch to the newest Yahoo Mail' link at the top right.
Video: Enable old Yahoo Mail layout version
Change is difficult to adapt, while new Yahoo Mail inbox layout looks very different from old one – it is still functional and practical in every sense. Just use it for few weeks and you may start liking it eventually.