Sharing Not Safe For Work content on public network in not safe. Some people may not like NSFW content surprise and would like to be warned before they actually view such content. With proper warning, one can create or explore conditions to view such content safely like opening it when alone or when boss is away.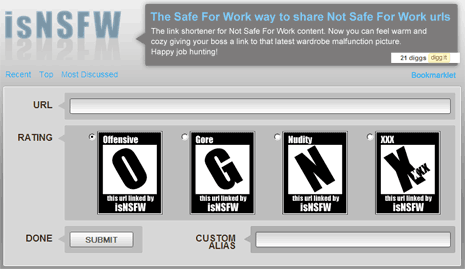 Related – Download No-NSFW FireFox extension
isNSFW can come handy for sharing web links of Not Safe For Work content. It is a URL shortener specially for NSFW content. Unlike NSFW.in URL shortener, isNSFW allows you to categorize not safe content among: offensive, gore, nudity and xxx. You can also add custom URL alias or slug. So be safe while sharing Not Safe for Work content with isNSFW.