Delicious has been a popular website for online bookmarking and sharing of weblinks. It went for little makeover dropping its dots and ever since has been improving for better user experience. Now Yahoo Messenger users can easily save links shared in chat window to Delicious account in single click routine.
How to save links on YM to Delicious
While chatting, if there is any weblink displayed in Yahoo Messenger chat window – just hover mouse over link and click 'bookmark' button.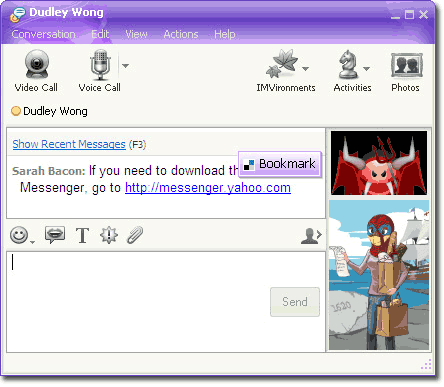 New window will pop-up for Delicious account to save that weblink for future reference. You can also add description and tags about the link being saved. [via YM blog]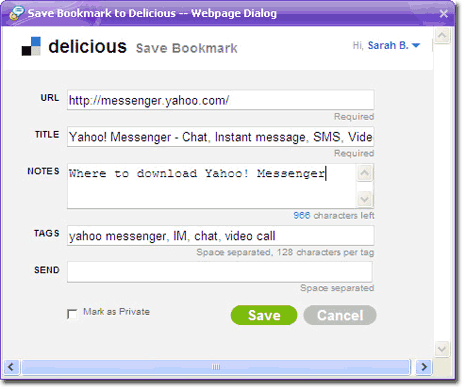 If you do not want this feature, you can turn it off by going to "Manage My Updates" page on your Yahoo profile (http://profiles.yahoo.com/settings/updates). Besides this, you can also save Twitter links to Delicious and easy bookmarking with Delicious Firefox plugin.