There are number of free hosting web service to upload and host images, icon and galleries. Incase you want to host Flash File (SWF) for free, then checkout MegaSWF. It is a free flash file hosting web service. After the upload, you will instant hash link to use or view your uploaded Flash file.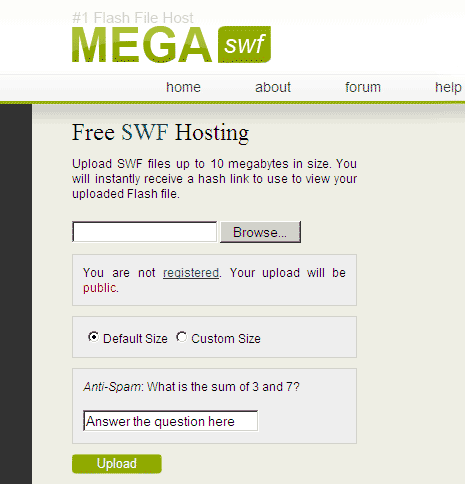 Related – 5 places to upload & host favicons
Free users have few restriction including no hotlinking and ads on landing pages. Incase you deal with lot of flash files, you can use the free account (does not require registration) or go for PRO account that allows hotlinking. Head over to MegaSWF to upload [via] and host your flash files easily.