You can easily view history details of calls made in Gmail. You can see details of outgoing calls, voicemails and received calls made through phone calling feature in Gmail inbox powered by Google Voice. This helps you track which calls were made or received and see other associated details.
See history of phone calls in Gmail
1. Goto gmail.com and login into your Gmail account.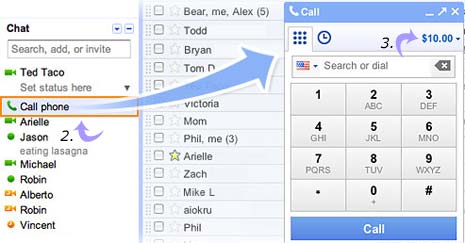 2. Click 'Call phone' button in the chat list on left side of Gmail inbox.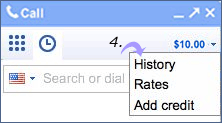 3. Click on the account balance (like $10.00) in the call window.
4. Then click 'history' option in the menu for viewing detailed history of calls in Gmail.
In this way you can easily track incoming, outgoing, voicemail call details made using calling feature in Gmail.