Besides the thumbnail image preview feature, new Google search has also added "Sites with images" feature. It pull Google Image search results in more neater and organized manner. Using this feature, you can preview images from relevant websites for any keyword on new Google search interface.
Sites with Images feature on Google
1. Goto Google.com & type any keyword for web searching.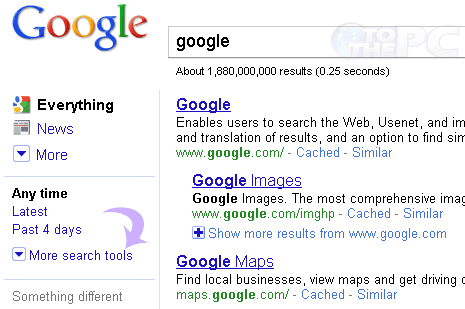 2. Then click "More Search Tools" option on the left sidebar of new Google Search interface.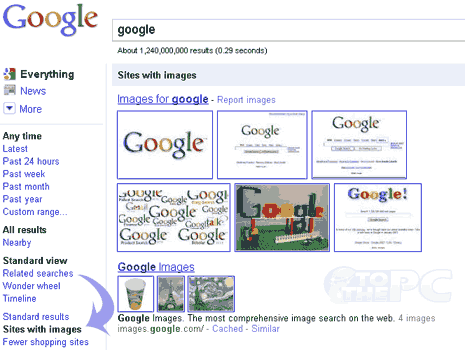 3. Click "Site with Images" button under "Standard view" option. This will convert standard text based search results into image oriented search results. Handy feature for easier image searching on Google!