Do you want to preview webpage thumbnail screenshot on Google Search result pages? Well, no need to install any additional plugin or implement hack for this functionality. New Google Search interface has "Page Previews" feature by default. It display thumbnail image preview on right side of each website listed in search results.
Page Previews feature on Google Search
1. Open Google.com website. Then enter any keyword and press the Enter key for search results.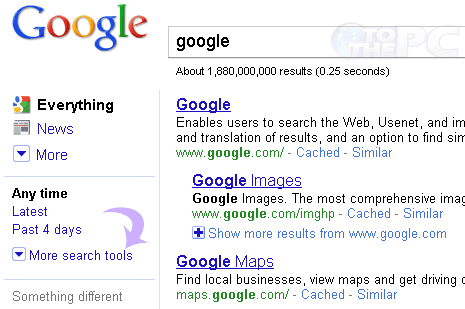 2. Click "More Search Tools" option on the left sidebar of new Google Search interface.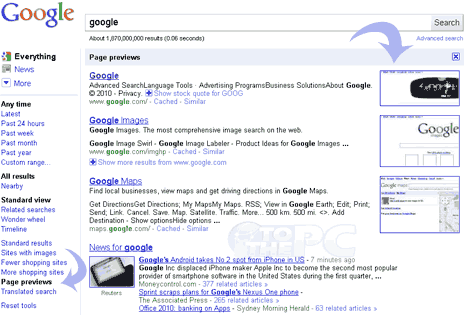 3. Then click "Page Previews" under "Standard view" option. Thumbnail preview images will appear next to each search result. Visual web searching on Google, like it?