Using Yahoo Messenger is part of daily routine for many computer users. We have already seen exhaustive list of Yahoo Messenger keyboard shortucts. While those were little difficult to remember involving too many keys, here are dead simple F-key shortcuts to do things quickly in less time.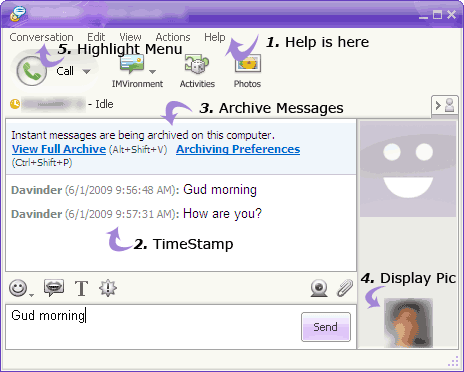 1. F1 Help – Lost on any feature or functionality of Yahoo IM, hit the F1 key and get the answer to your question.
2. F2 Timestamp – Hit the F2 key in chat window to see timestamp information of date and time next to each line in your conversation.
3. F3 Archive Messages – F3 will reveal bar with click through options to see archive messages and related preference settings.
4. F7 Display Avatar Image – Are you missing avatar images in your IM chat window? Well, hit the F7 key to reveal avatar images in full glory.
5. F10 Highlight Top Menu – If you love using Yahoo IM with keyboard, hit the F10 to highlight top menu and then use left-right keys to navigate various options in top menu.
Above one-hit function key shortcuts should save you lot of time using Yahoo instant messenger. More Yahoo IM shortcuts