Youtube has gone HD and number of high definition videos being uploaded to Youtube is on the rise. We have already seen ways to search and watch HD videos on Youtube. Now, Youtube has officially launched a special video page with listing of all HD videos on the website.
You can browse and watch almost every HD  Youtube video on this special HD video page. Click on any video listed on the page and then make sure you click on 'HD' option at the bottom of video player to switch to HD mode.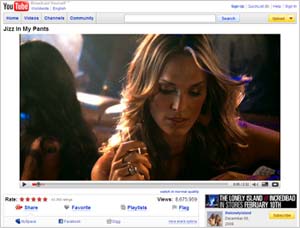 Unlike usual Youtube player window, HD video player size by default is very big as seen in image above. As pointed by Youtube blog, Youtube is also experimenting with few more new landing pages like for movies, news and music. Video browsing made easy!