Many use Microsoft Word program to write down important thing like writing dairy or confidential data at office. Sometimes, we need to type secret or confidential data that should not be seen by everyone. This can be done by adding password protection to a Microsoft Word document file.
Apply Password to Word Document
1. Crete a new MS word document. After editing click on Save As option.
2. In Word 2007 go to the Tools > General Options & in Word 2003 go to Tools > Security Option.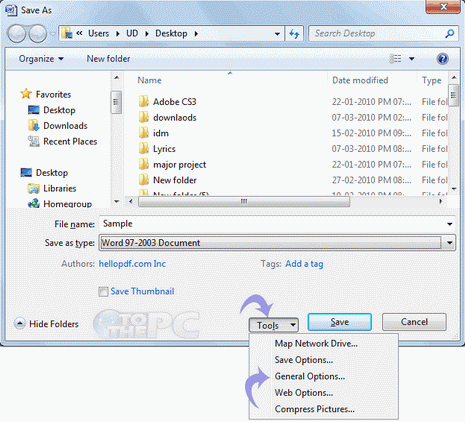 3. Enter the Password in the Password to open field.
4. If you want to modify, then enter password in Password to modify field. Click on Done.
Now your Microsoft Office document is password protected. Only users with access to correct password can open that file and read contents.