OpenImages is a handy portable tool to quickly download photos from any webpage. Just provide URL of any webpage and this tool will batch download all detected photos from that webpage in a specific folder. It automatically opens folder with downloaded images, after the download is complete.
Using OpenImage photo downloader tool
1. Download OpenImages utility.
2. Extract & unzip downloaded file.
3. Double click icon to launch the utility.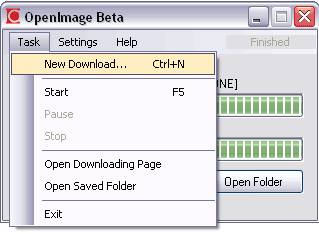 4. Click on menu option Task > New Download
5. Enter webpage URL & select folder to save download photos.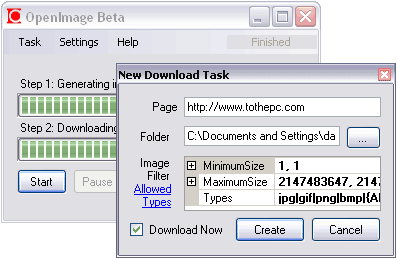 6. Click Create button & then click Start button on main app window.
Related – Download audio, video, image files from any website
Image download may take time to complete depending on size and number of images. It is a portable utility and does not require install. For sure, one cool and very easy to use utility to download images from webpage on the fly.