We have already seen cool ways to convert photo to cartoon and photo to paintings. Using free version of Photo 2 Sketch you can generate impressive sketch image from any photo. You can convert photo into simple pen sketch or into details pencil sketch. There is also option for pastel sketch for more colorful sketch option.
Generate Sketch from photo
1. Download Photo 2 Sketch [1.06MB, weblink].
2. Install this software and launch it.
3. Click Open to select and open image in the application window.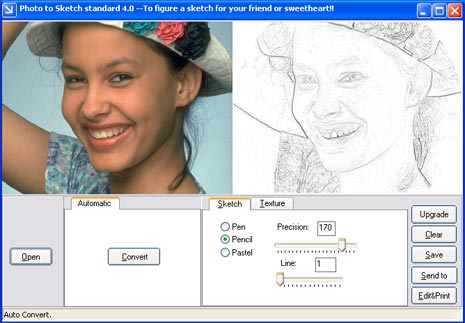 4. Configure options under Sketch and Texture tabs.
5. Click 'Convert' button to see final sketch of selected image.
6. Click Save button to save final sketch on the computer.
You can later print the final sketch for hard copy version. For sure one easy to use and free Sketch generator program and it is all free. [Pro version is also available]