Majority of people click photos using digital camera and mobile phones. Want to render your photos a motion in HD format? Photo Film Strip is a free tool that allows you to create cool video from bunch of images stored on your computer. It has simple interface and has right balance to allow you to convert photos into a cool video.
Convert photos into HD video with PhotoFilmStrip
1. Download PhotoFilmStrip software and install on your computer.
2. Launch program and goto Tools > Import Pictures (or press Ctrl + I) to add photos to program window.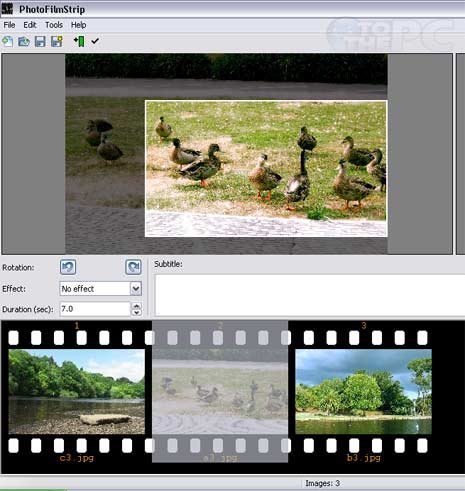 3. Select specific photo to add effect, rotate and chose the photo display area.
4. Then goto Tools > Render Filmstrip (or press F9), following settings window will open.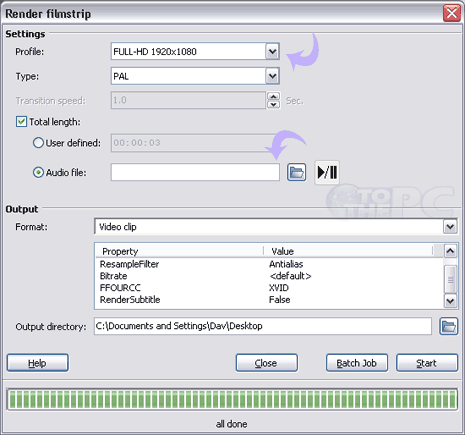 5. Select HD or Full HD option from drop down box next to profile option.
6. Select audio file to add background music to your video slideshow.
7. Select output directory folder and click Start button. Once done, playback your cooler video created from your cool photos.
PhotoFilmStrip for sure is one simple and easy way to create video from photos in good quality. You can also try JPEG to AVI conversion for making time lapse video from photos.