iPhone Explorer is a cool free application that makes copying of files, folder to/from iphone and computer real easy. It allows you to copy and transfer files with drag N drag like we do on normal USB or pen drive connected to the computer. You can move files easily and even create new folders to dump newer files on your PC or iphone. It is available for free download for MAC and Windows users. Features include: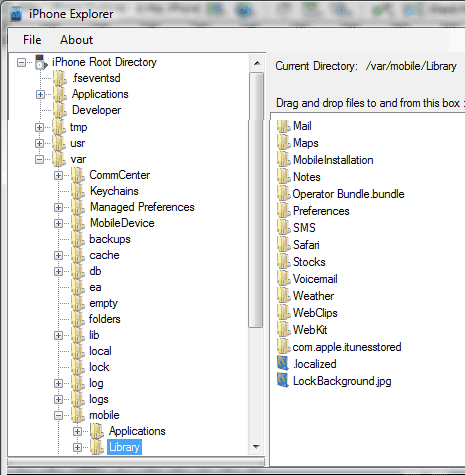 Related – Access Google Analytics on iphone with myAnalytics
– Support drag N drop for easy copy and transfer of files.
– Create, delete, rename files and folders on iPhone or iPod Touch.
– Allows you to use your iPhone as a flash drive / pen drive.
– Works with all iPhones, iPod Touches including: iPhone 3G, iPod Touch 2G.
Also, if you jailbreak your iPhone you can access the real root of your iPhone and recover your address book, SMS, e-mails and more. Download iPhone Explorer to browse and transfer movie, music files / folders between iphone and PC with quick drag and drop!