We have already seen iPhone Explorer application for quick transfer of files from iPhone to PC. "POD to PC" is another free and very easy to use application to copy & transfer files from iPod, iPhone to your PC. You can transfer music, videos and playlists from iPod to your computer. It works with iPod Shuffle, iPod Nano, iPod, iPod Photo, iPod Video, iPod Touch and iPhone (with or without jail-breaking).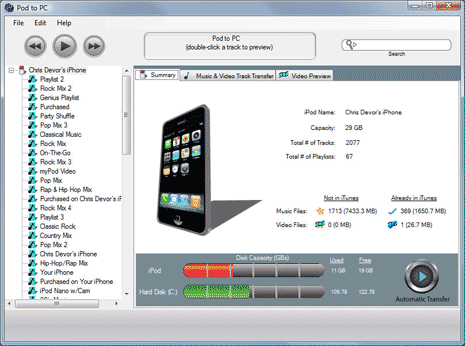 Feautures of POD to PC transfer
1. Transfer any music or video files from any iPod onto computer.
2. Recover music in iTunes from iPod in case of computer crash.
3. Allows you to copy a whole or partial playlist from any iPod into iTunes.
4. Preview music, movies on any iPod before transferring it into iTunes.
5. Marks duplicate tracks already in iTunes with blue check for identification.
6. Automatic Transfer button allows instant transfer of all songs from iPod to PC.
7. Allows quick searching of specific tracks with search bar & filter options.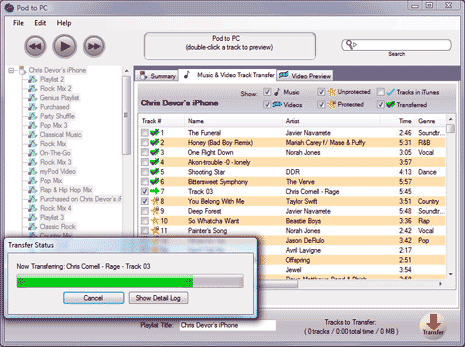 You must install latest iTunes on the computer to allows transfer of files from iPod to PC using this application. Download Pod to PC for quick and easy transfer of favorite music and videos from iPod, iPhone to your computer – and its all free!